"I am passionate about painting outdoors. Witnessing the color, form and light of a place that is changing, in motion and musical allows me to move out of the lines. I see spots of color and shape, that when laid down next to each other represent the whole. There is an urgency when painting outdoors to lay down the paint boldly, before it all changes. Whether it is a grand landscape or a celebration of the everyday, my work is a response to being present. Time stops at these moments for me. When the painting works, you can enjoy the tracks of paint and share my point of view."


Valerie Aponik has been painting for over 30 years.  She lives with her husband , Paul (who designs and builds her frames) and dog, Ruby on Great Wass Island in Beals, Maine in the summer and in Phillips, Maine during the winter. After moving to Maine in 1976 to "live off the land", she received her AD in Nursing and BS from the University of Maine in Farmington. A non-traditional student of art, she has studied with Colin Page, Stuart Shils, T Allen Lawson, Louise Bourne and Lois Griffel.


 Aponik's work is shown at Star Gallery in Northeast Harbor, Blue Hill Bay Gallery in Blue Hill, Woodwind Gallery in Machias, Nelson Decoy Gallery in Jonesport,  Archipelago in Rockland and Roux and Cyr International Fine Art Gallery in Portland.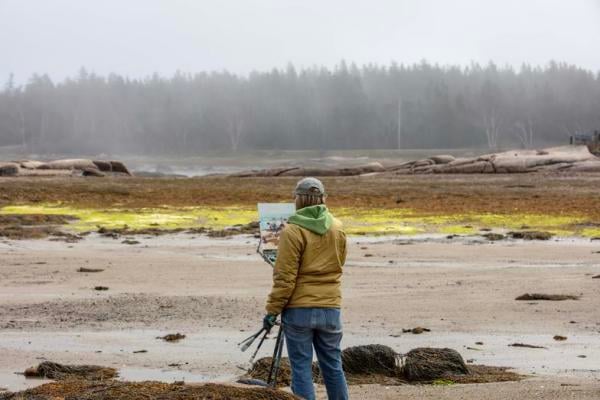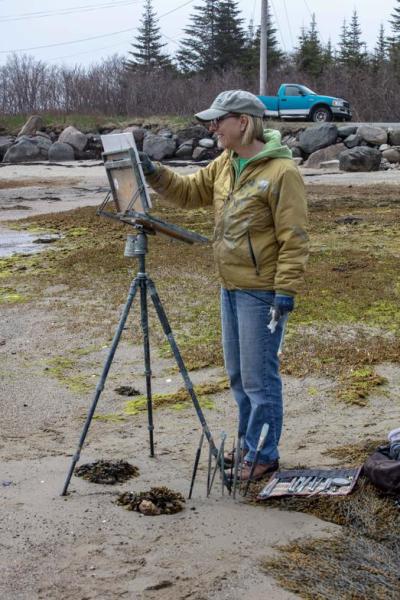 Photo:  Gina Mazza   @ginamazzaphotography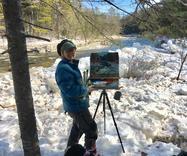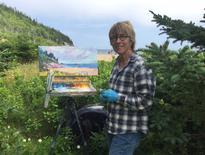 Photo: Gina Mazza @ginamazzaphotography

Painting Maine, on Location, in Four Seasons